We will strive to make your dog's stay with us as comfortable and stress-free as possible. At Clippity Do Dog, your dog will be taken care of by staff that will love and care for your dog as if they are their own dogs. We will be offering different packages for boarding for some to allow your dog to have their own more quiet personal space, or we also have our more social dogs that can have time to play with other playful furry friends to help burn some energy off!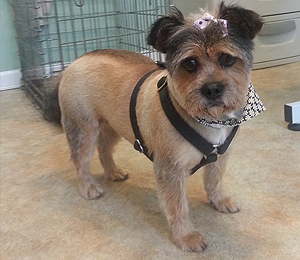 Easy Pick Up and Drop Off for Your Dog
Your dog can be picked up in the evening, daytime, or on the weekend as long as a staff member is there. All dogs must be up to date on shots before being boarded at Clippity Do Dog Grooming. The shot required are (Rabies, Distemper, and Bordetella)
$22 Per Night, Per Dog Including
16 Kennels
Indoor & Outdoor playing areas
Late Bedtimes
Weekend pick up and drop off times available
Discounts for Multiple dogs in the same Kennel
We Treat Your Dog Like Our Own!
Trust your dog to a locally owned team of trained groomers and lovers. We have been serving the Wabash valley and our furry friends since 2001. With our team, all dogs and owners are treated like family.